Hi, I'm Kim!
Here is a bit about me…….
First I'll let my friend Cory share, then I'll open the door to my home & my heart for you.
Captain Kim is always up for the next adventure.

Especially if that adventure has growth as a part of it. 

She grew up with a Norman Rockwell family in the mountains of central Idaho, it sounds perfect, right? Well, it is, but nothings perfect.  There are pros and cons to everything. While her family was very active together, always together on the ski hill, the lake or hiking, both her family: brother, mom, dad, as well as the extended family of the community. 

The community really became solid source of support for Kim. So much so, that she continued to do all of the active things she had done in her childhood up through her adult life, and continued to build community wherever she landed.

Which is why she is now Captain Kim; she loves everything that has to do with the water, always has. She can tell you many stories about her adventures in the Caribbean, French Polynesia, Belize, Mexico and all over the United States.

With that being said, let's talk about the things that go on behind the scenes in this Norman Rockwell painting. While it looks great on the outside, what you don't see behind the scenes is the way codependency can develop and the way alcohol plays a role in this family unit.

Unfortunately, what that creates, is something in the psyche that festers and keeps one blind to certain things, which Kim discovered in one of the most challenging ways possible; through an abusive relationship that went on for an extended period of time.

Now the beautiful thing is that Kim is always willing to do what it takes. When her daughter had challenges in high school, she moved her whole family to a place where her daughter could heal in community, forgive herself, accept herself and move on as the brilliant person Kim knew her to be.

Drawing on that same strength Kim was able to identify the abuse for what it was and leave the abusive relationship and start rebuilding her life again.

Today she is passionate about inspiring others how to live healthy, conscious and playful lives, because life is short not too.

             Bio Created by Cory Center
Like Cory mentioned, I grew up in a small town and truly had the experience of "it takes a village to raise a child", and that experience has infiltrated not only the raising of my own kids, on the Hobie Beach in central Idaho, but has instilled in me a sense of community… family, wherever I have lived, whether that is in Idaho, Mexico, Florida or the Virgin Islands.
When I connect with someone, on that level, my circle of family expands to include them and theirs.
I am grateful to have been chosen by my two amazing children Erika & Dallas, and now to have two little ones in the mix, Jaxson & Vera Lynn…. Yes, I am a Nana!
Throughout my adult years, I have ridden the relationship roller coaster, married three times, with large spans of healing time in between each.
I have discovered that when I am not in relationship,
I kick ass.
I am vulnerable.
I am courageous.
I see the fire, and
I walk through it… sometimes literally.
This past relationship offered me the opportunity to see that when it comes to codependency behaviors, it does take two to tango. Those sneaky behaviors only seem to show themselves when I am in relationship. This stems back to learned behaviors battling with my own authenticity.
Over the past few years, I have realized how important Shadow Work is. Taking that deep, dark dive into all the shit that no one wants to look at, let alone acknowledge, accept and forgive.
I also have realized how important it is to reach out, ask for and accept support when needed.
I have learned that in order to grow, to heal, there needs to be light shed upon the shadow, there needs to be a connection with nature, and a connection with others.
I am honored that you are here, and I look forward to supporting you on your journey!
Looking for real change in you life?
Want to build a better future?
Take the first step… reach out.
---
Professional Bio
I have been physically active all of my life and began my teaching career as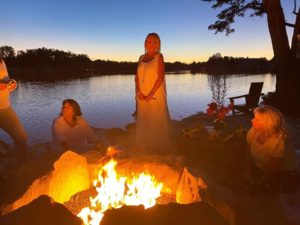 a fitness and aerobics instructor in 1992. I have also been actively involved in the field of transformational growth for 26 years and as a student of life, I embrace the concept of "wisdom through experience".
As my life evolved with transformational work and fitness, I found the practice of yoga to be the perfect combination of bringing the mind, body and spirit together. I continue my work of transformation using the body as a guide:  physically, emotionally and energetically.
I began formally practicing, studying and teaching yoga during the winter of 1999.
While I have studied with some noteworthy teachers, I continue to believe that my greatest teachers are my students.
I blend together the various styles of yoga I have studied along with my personal experiences to bring to life my own eclectic style of yoga; one's own body, the rhythm of the breath and adaptation are the foundation for a well-rounded class accessible to all levels of yoga practice and all body shapes, sizes & abilities.
In addition to my full-time yoga schedule, I released my first book in February 2007 with the DVD with the same title following that fall;           Yoga Onboard: a guide for cruisers and live-aboards.
I bring health & wellness to the sailing community worldwide through my Healthy Cruising seminars & workshops, along side my book and DVD.
My CD, Yoga Nidra~waves of change, was released in 2009 after many requests from students taking my yoga nidra class.
My personal healing journey over the last couple of years has led me to really look at the tools needed and necessary in order to recover from trauma, stand in my truth and know that I am the creator of my own reality.
I am currently incorporating my three passions:
preventative health care,
personal development &
natural living
into one, yearlong program I am calling S.H.E.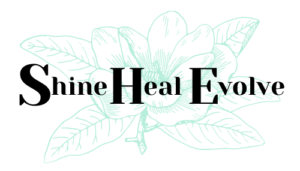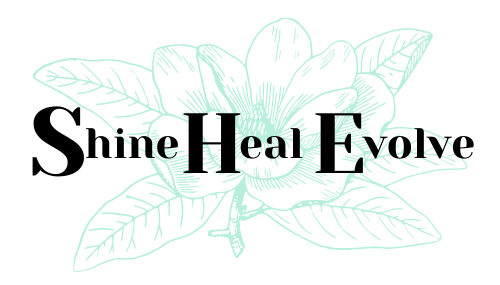 Out of this has evolved the S.H.E. Stands Vlog/Podcast and the S.H.E. Sails Tribe. My mission with S.H.E. is to remove the stigma around mental health. The first step in doing this is talk about it.
Some of the tools used on my own healing journey and that will be offered in the program are
Yoga
Meditation
Essential Oils
Shadow Work
Journaling
Life Coaching
Working with the Seasons & Moon Phases
Among other things…..
More stuff about me….
I am a Sailing Yogini with an obsession for essential oils!  S.H.E. Sails Adventures is an all inclusive live aboard experience in the Florida Keys. For more information about my sailing and booking an adventure with me, hop on over to my S.H.E. Sails page!
Education:
1992 BA Boise State University
2003 Synergy Center for the Healing Arts TT, Miami Beach – 200 hour
2009 Certification Thai Yoga Therapy, Miami
2016 Yoga2Life Coach Training Alliance Certification 50 hour
2018 Advanced Yoga Psychology TT, Los Angeles – 300 hour
2019 Ventana Trainings – coach
2019 Yoga & Life Coach Training – International Coaching Federation
Ongoing self-study, research and introspection
Locations I've Taught Yoga:
Canyon Ranch-Miami Beach,
Sports Club LA,
Four Seasons-Miami,
Equinox-Miami Beach/Coral Gables,
The Sports Club @ The Continuem-Miami Beach,
The Mandarin-Miami,
Loews-Miami Beach,
Synergy Studio for the Healing Arts-Miami Beach,
Rina Yoga-Coral Gables,
Beach Yoga-Sayulita MX/Miami Beach,
Shanti Yoga-McCall, ID,
Community Class-Marathon FL,
Private Yoga-Greater Miami Area/British Virgin Islands,
Nationwide PupUpYogaTour;
Zen Riot Wellness Studio, Boise ID
Yoga2Life Online Yoga Studio
Teacher Trainings –  Being a Yogiprenuer™️ ~ The Business of Yoga

Ayama Yoga & Healing Arts Center 300 Hour Advanced Teacher Training
Shanti Yoga Teacher Training
Oh….  And I live with my Umbrella Cockatoo Chief