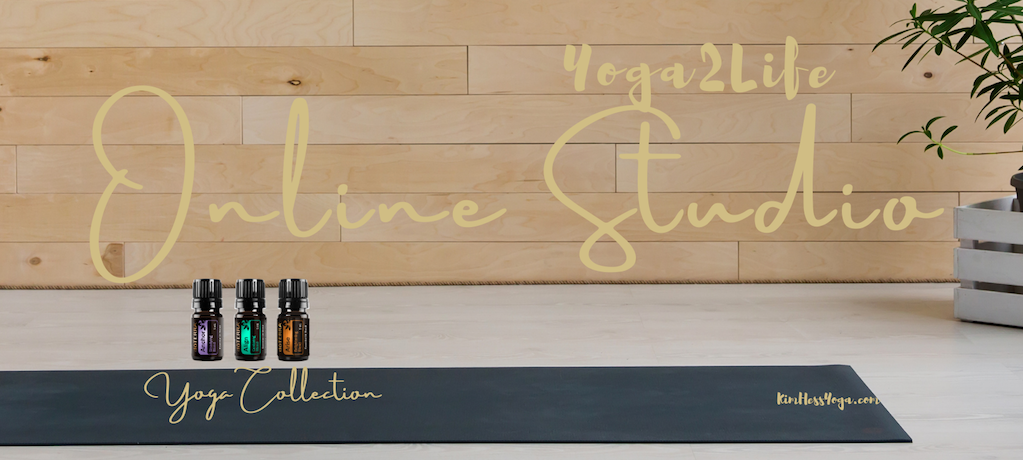 Why Yoga2Life? Why Now?
"Yoga is the journey of the self, through the self, to the self." –The Bhagavad Gita
Yoga is not just a physical exercise.
It is an ancient practice that not only encompasses your entire life, but will enhance every area of your life.
The physical body will grow stronger & more flexible
The mental/emotional body will find a sense of ease and peace
You will achieve great clarity in your career & what is important to you
Any other sports or activities you participate in will be enhanced
Your relationships will thrive as you build a better relationship with Self
Your sleep will improve
All areas of your life will benefit
REGISTER HERE FOR  'Drop in',  Monthly or Annual Memberships* 
*Memberships include Yoga Foundations 6-week Online Course & Monthly Group Coaching Calls
"The world doesn't need more asana, it needs more transformation."   ~ Ashley Turner
CURRENT IN-PERSON CLASSES
KEY LARGO YOGA, MM99 OVERSEAS HWY, KEY LARGO FL 33037
MWF             8:30am         Vinyasa 1-3 (advanced)
Saturday      10 am             Vinyasa 1-3 (advanced)
Sunday         10am              Slow Flow
SCHEDULED IN-PERSON WORKSHOPS
Essential Yoga ~ Balance
Saturday August 13 12-2pm     $40   REGISTER NOW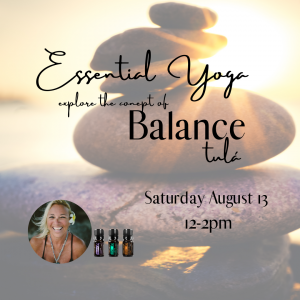 Key Largo Yoga, Key Largo FL
"Life is like riding a bicycle. To keep your balance, you must keep moving. Happiness is not a matter of intensity but of balance, order, rhythm and harmony." ~ Albert Einstein
This month we will explore the concept of Balance in this flow class. Using the power of pure essential ōils, meditation, pranayama, pratyahara, asana and yoga nidra, for a transformational look at the concept of Balance.
Integrating ōils into our practice and our daily lives enhances our physical, mental and emotional bodies, as well as raising our vibration naturally.
You will experience how powerful pure essential oils are, how and when to use them and why purity is so important as you flow in and out of various yogic practices.
We will wrap up with sharing and contemplation, and a reminder that life should be creative and playful!
Cost of workshop includes a special gift. All Levels welcome
You can find Kim online at KimHessYoga.com and on social @kimhessyoga or @essential_integrations
AN INTRODUCTION TO YOGA FOUNDATIONS
Saturday August 27 12-2pm     $20   REGISTER NOW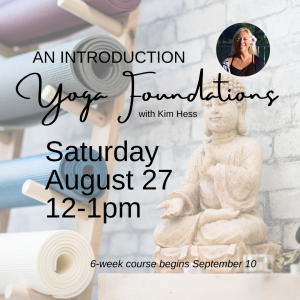 Key Largo Yoga, Key Largo FL
In this Introduction to Yoga Foundations you will experience the mechanics of some of the foundational postures used during a yoga class, giving you the confidence to practice and knowledge how to modify the postures to fit your body.
You will also be introduced to the curriculum in the Yoga Foundations six week course.
The six week course is suggested for beginners through advanced practitioners who have not had any intentional training.
You can find Kim on her website KimHessYoga.co or on social @kimhessyoga or @yoga2lifeonlinestudio
YOGA FOUNDATIONS ~ a 6-week in-person course
Every Saturday beginning September 10 for 6 weeks   12-2pm     $240   REGISTER NOW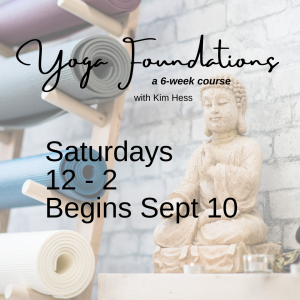 Key Largo Yoga, Key Largo FL
In this 6-Week Course, Yoga Foundations, you will learn the basics of basics.
In the beginner's mind there are many possibilities, but in the expert's mind there are few.
This is a course for people who are nervous or even fearful to start yoga and for those who have been coming to classes for some time, but do not understand what or why they are doing what they are doing.
I have worked with beginning yoga students for over 20 years and I offer an alternative approach to learning the basics.
We begin by opening the space for each of you to recognize and accept where you will be starting from… Your unique START LINE.
We will address how important our mindset is and learn how to set an intention and take the action necessary to achieve the results you are looking for.
Through this process, you will feel comfortable and build the confidence necessary to allow your practice to grow and evolve.
This course will place an emphasis on the physical practice of yoga but will also integrate the more subtle practices of yoga as a whole.
6-Week in person course also includes lifetime access to the online course.
Essential Yoga ~ Foundation, a journey through the lower chakras
Sunday September 18    12-2pm     $40
Key Largo Yoga, Key Largo FL
Info coming soon
Essential Yoga ~ Release, rising through the upper chakras
Sunday October 22    12-2pm     $40
Key Largo Yoga, Key Largo FL
Info coming soon