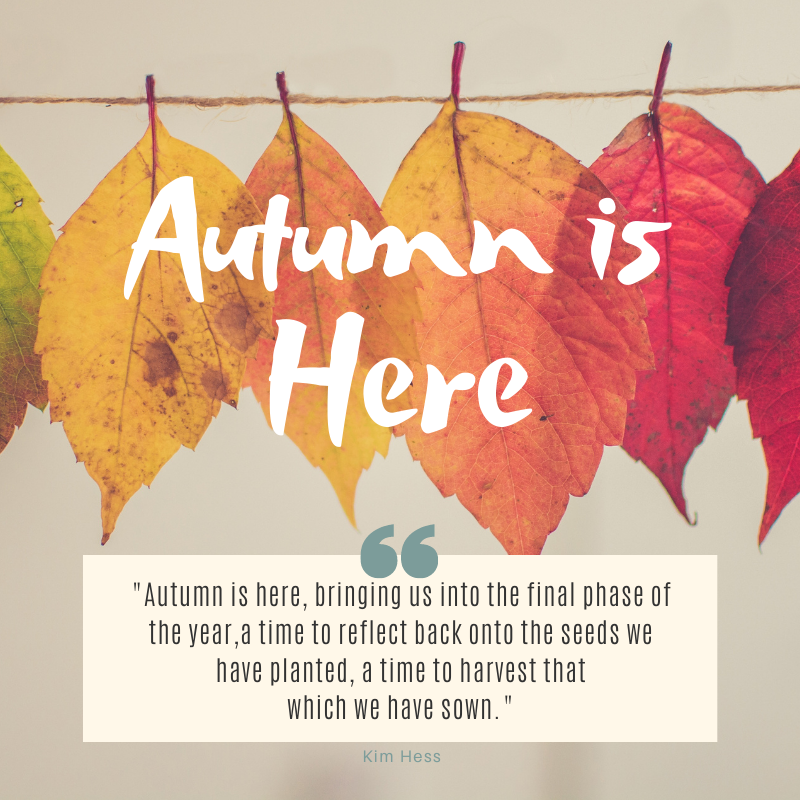 Autumn is here…
Autumn is here, bringing us into the final phase of the calendar year, a time to reflect back onto the seeds we have planted, a time to harvest that which we have sown and to prepare for winter.
September 22, 2020, the autumnal equinox, marks the changing of the seasons.
During this time, you may notice yourself looking forward to the cooler months ahead, or, gotta admit, like me, wondering how summer seemed to pass by so quickly.
With the coming of this final phase of this year, and what a year it has been, it is time to step into a season of organization. This is the perfect time to:
Enjoy the harvest of fall by eating root vegetables, whole grains and heartier foods, aka, lots of fiber. This supports the body in cleaning out the intestines.
Think about adding some resistance training to your weekly routine, supporting the body in preparing for winter.
Take advantage of the cooler, shorter evenings by relaxing with friends and creating new evening rituals.
Preparing for the next season by organizing all domains of your life: Personal, Business, Social & Financial.
Over the next 3 months or so, I will be rolling out information, ideas and practical tools that integrate natural, seasonal practices to support you on your journey, whether you are in the
✨ SHINE ✨ 💞 HEAL 💞 or 🦋 EVOLVE 🦋 stage of your life.
What I know about life, is that in each moment, we are deep in the middle of all three stages. Where you focus your attention is what stands out the most, and there, as they say, is a season for each, and each transform within every season.
There are many tools, ancient traditions and new activities that you can bring into your daily routine to enhance the healing powers of each time of year.
For each season, we will explore
The AREA OF LIFE that is most affected during each season
The ELEMENT that resides over this time
The PHASE, correlating with the MOON CYCLE
The INNER WORK to be done during this time
The seasons CORE QUALITY
Which ESSENTIAL OILS best support
Which part of my LIFE SUCCESS FORMULA to apply for achieving your dreams long term.
We will incorporate chakra work, the koshas, mudras and Chinese Medicine
These practices, for each season, will all be a part of my new legacy program S.H.E.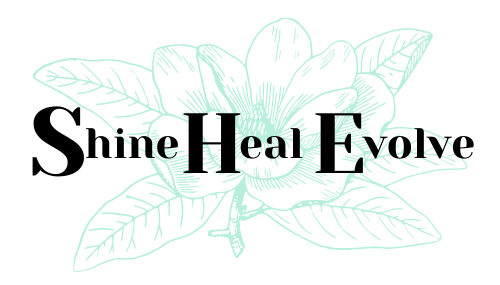 Bringing us back to Autumn, the core focus for this upcoming season will be setting boundaries. Looking at what works and what isn't working in your life, and then creating the necessary organization to develop fully a life by design for the upcoming year..
I for one, and super excited to embrace this season with intention, maybe for the first time in my life.
I have always resisted this time of year, dreading the cooler weather, the tendency for me to stay inside more, and wondering what, if anything I actually have to be proud of for the past year. (FYI… I, for one, am humbly proud of my accomplishments this past year. Yes, I still am working, and making progress, but proud of what I have accomplished.)
Twenty-Twenty brought to the world some crazy-ass firsts for our generations. Humankind suffered at the hands of COVID-19 worldwide, the racial tensions here in the U.S.A., the hurricanes and fires that have even affected so many… the world as we know it is out of balance. Now. is the time to begin to bring balance back to the world, beginning with our selves.
"Be the change you wish to see in the world."

Mahatma Gandhi
Personally, this year has been a gift. A time to grow, to heal, to explore the inner workings of my mind. It has been a time of expansion and stepping back into my own power. It has been a time of owning my own 'raise-in-vibration' and at the same time holding space for those that are suffering.
Yes, I am moving into Autumn intentionally.
I am embracing all that comes with this time of year, also knowing, just like the summer season, that it is fleeting.
I invite you to join me on this journey. If you haven't shared your email with me yet, please do, so we can connect, and you won't miss out on all of the SUPER NATURAL SOLUTIONS for your life.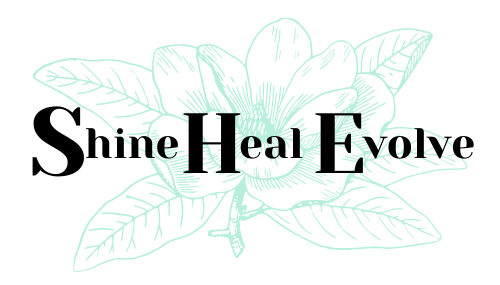 And if you haven't yet, join us in my Yoga2Life Online Yoga Studio, bringing asana, meditation, oils & life coaching together into one sacred space.
Let me know what you think about this by commenting below.
Namaste Y'all!