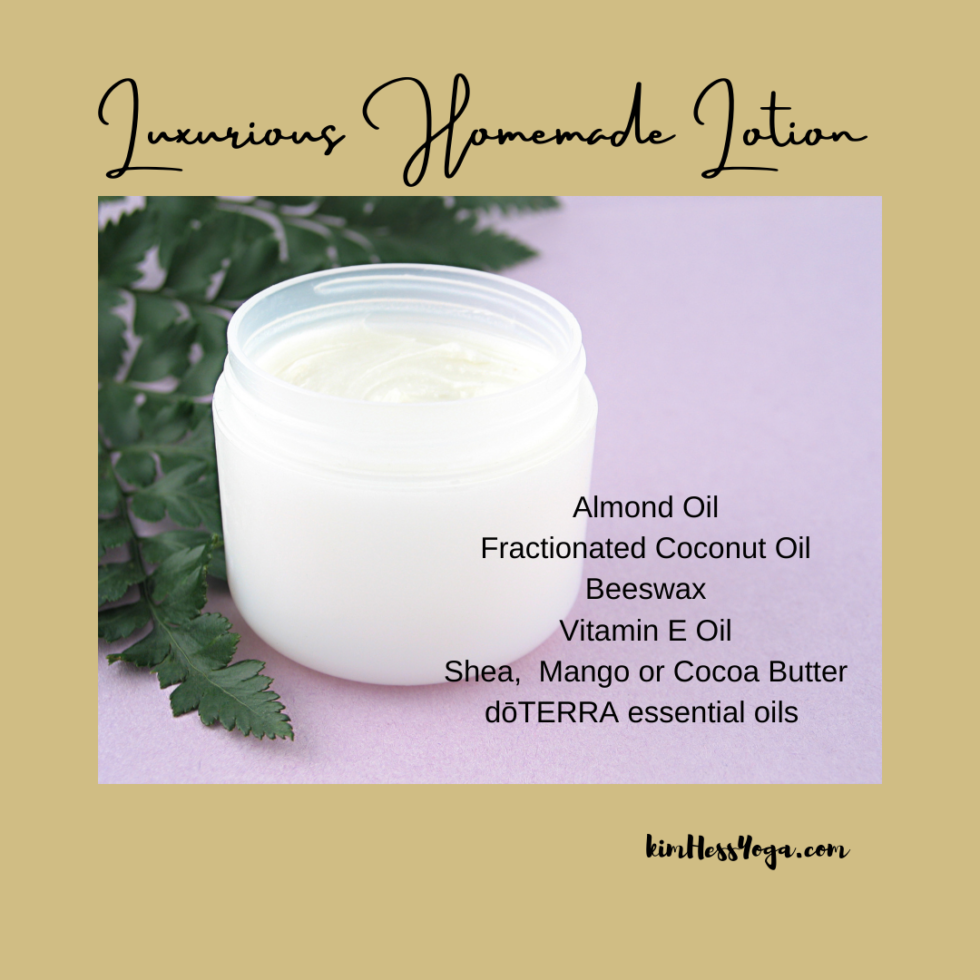 D.I.Y. Luxurious Homemade Lotion
Ever since I moved back to Idaho, I have been suffering with dry skin, until I found this recipe a couple of months ago. My skin feels like it is back in the tropics now! I LOVE it and thought I'd share it with everyone, after being asked for the recipe several times.
This recipe is very forgiving, so play around with it to make it work for you. I have been playing with the amount of beeswax as sometimes, it seems to come out a bit 'hard'. It is still wonderful, just a bit flaky.
And don't be fooled by the oily texture, it soaks right in.
I am adding the links* to the products that I use to make ordering easier for you. *Full disclosure, these links go to my associates site which helps buy Chief toys!
Luxurious Homemade Lotion
1/2 cup almond oil (or jojoba oil)
1/4 cup fractionated coconut oil or can be purchased through dōTERRA
1/4 cup beeswax
1tbsp Vitamin E oil
2 tbsp shea butter, mango butter or cocoa butter
Combine the almond oil, coconut oil, beeswax and whichever 'butter' you choose to use in a double boiler or a glass bowl on top of a simmering pan of water
Stir occasionally as the ingredients melt
When all ingredients are completely melted, add the Vitamin E oil and any essential oil blends. (I have been using Wild Orange & Lemongrass,
for a "Good Morning, I'm gonna have a great day" uplifting scent
Pour into a small glass mason jar.
Note: This will not pump in a lotion pump bottle
You can let cool as is, or, I like to whip it just as it is beginning to solidify
~ in the jar with my handheld mixer
Use as you would regular lotion. It is ultra-moisturizing and more oily than water based lotions so you won't need to use as much. It also has a longer shelf life than some homemade lotion recipes since all ingredients are already shelf stable and no water is added. Use within 6 months for best moisturizing benefits
I hope you love this as much as I do!
Let me know what blends you decide to use, and how much you love this recipe!
It has been so much fun welcoming in new kick ass, powerful women to the Yoga2Life Online Studio this month. What a great way to kick off 2021!
✨✨✨ Don't you want to be one of them? ✨✨✨