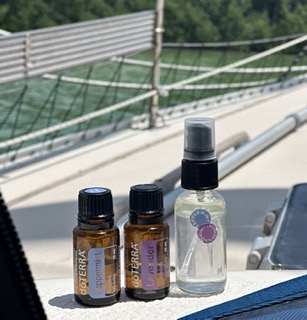 OUCH! Do you need After Sun Spray?
If you forgot your dōTERRA Sun Protection line or just got too much sun, I have found this is the best for cooling the skin (peppermint) and beginning the healing process (lavender).
In a 2 oz spray bottle
dōTERRA Lavender
dōTERRA Peppermint
1 tbls Witch Hazel
Top with filtered water
Apply as needed for comfort and healing.
You can also apply the Lavender directly to the skin for bad burns.
Use the AFTER SUN CARE SPRAY link to get your oils and a FREE annual wholesale membership (25% off) and lifetime education and support from me!
Questions? Message me on social or email me at Kim@KimHessYoga.com